NEW BIKES FOR SALE THIS SUMMER!
CHECK OUT OUR SUMMER BIKE SALE AT BIKE SHOP LA!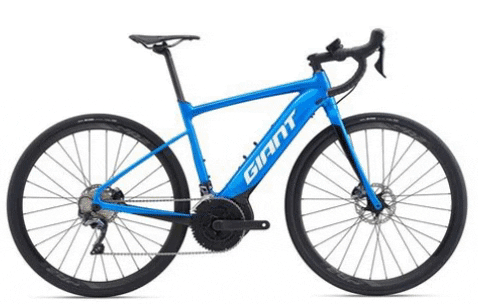 Happy summer to you! The weather is crisp and clear here in LA, and if you hear something rumbling…it's the city's unmatched summer biking vibes, calling on you to treat yourself to a new bicycle and hit the road this summer! There's never been a better time to buy a bike- truly. The weather's great, outdoor activities and remote work are here to stay, and we've got some of the best biking trails in the world. Bike Shop LA is currently hosting a summerwide clearance on our new bikes for sale! We have a huge variety of premium new and demo bicycles for you to check out!
So you want to buy a bike. Perfect. Welcome! Come on down to our neighborhood bike shop. Only issue…you've never bought a bike before. Or maybe the only bike you've ever owned was your favorite, trusty childhood bike. Or you're dying for a bike upgrade, but are overwhelmed by options and prices online. Never fear! Our expert staff is pumped to help you pick out your new bike and advise you in getting the best, top of the line bike accessories so you're riding in style this summer. Confused about which brands to purchase? Continue reading below to discover all the different brands we're currently selling. Spoiler alert…they're really, REALLY chic. You'll look great on one of our new bikes. Find your perfect bike match below.
NEW BIKES FOR SALE AT BIKE SHOP LA
MOMENTUM INEED STREET
Bike Shop LA carries plenty of sleek, Momentum iNeed Street Bikes for you cool city slickers out there. Aesthetically pleasing and ergonomically savvy, these bikes are excellent for commuting, running errands, and taking a relaxing bike ride through the city or by the beach. The Momentum site promises that riders of the iNeed street can "forget about traffic, and breathe some fun into commuting and weekend getaways." There's a cupholder and a rear carrier so you can zip around town, check items off your to-do list, or meet up with your friends for a cute cup of coffee. Bike Shop LA carries the Momentum iNeed Street in some sweet, two-tone color palettes, and we have plenty of them on sale at our summer bike sale!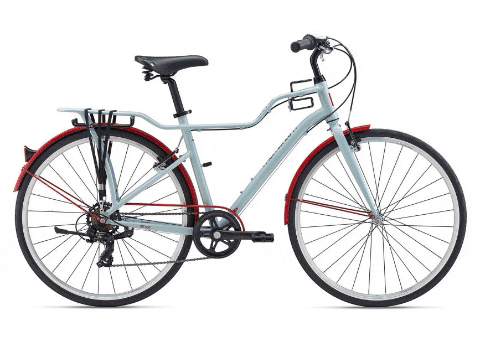 GIANT
Bike Shop LA has been a certified Giant Bike retailer for years, and we frequently stock the latest Giant models! We carry a wide variety of Giant bikes, depending on your needs. We currently have a great fleet of Giant pedal bikes and electric bikes. One of our favorite types Giant bikes we have is the Escape 3 City Disc bike, another excellent, sleek commuter bike for LA bike riders. Giant calls this lightweight, aerodynamic rider a "smooth, comfortable ride", perfect for finding new adventures in your daily routine. With shock absorbers, strong disc brakes, an upright, sturdy frame, and sleek wheels, the Escape 3 is the perfect city commuter bike. We also carry TONS of different types of Giant bikes, including premium Giant Electric bikes! We've stocked the Roam E+ GTS, one of our favorite electric bikes. The Roam E+ helps you navigate smooth and rough roads, with a motor propelling you up to over 20 mph! Test ride some of our Giant bikes and figure out which one is best for you!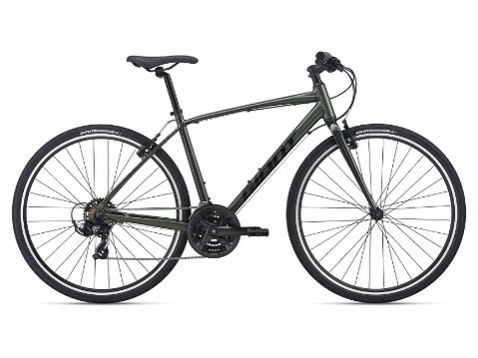 LIV
We LOVE Liv bikes at Bike Shop LA! We have an excellent fleet of Liv Bicycles, particularly the Alight model! This bike is perfect for cruising around the city, meeting a friend in the park, running errands, and ultimately, feeling cool as the wind rustles your hair. Liv Alights have a lightweight design, upright flat bars, and modern finishes, creating a sleek, fashionable ride for all. Aesthetically pleasing as it is efficient, the Liv Alight is a comfortable, confident ride, and excellent for biking around and seeing all of the best attractions in LA. We have a variety of Liv bikes, able to demo and purchase at our summer bike sale!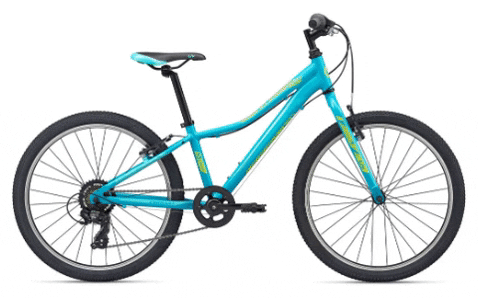 DIAMONDBACK
Diamondback bikes are some of the coolest bikes around, and we've got plenty of the latest models at Bike Shop LA! We're featuring the Diamondback Hatch 3 and the Diamondback Union, two of Diamondback's coolest 2021 bicycles! The Diamondback Union is a sweet electric bike with a 10-speed drivetrain, a Bosch performance lightspeed motor, a powertube 400Wh battery, and a minimalist design, allowing you to curate a sleek ride with just the touch of a button. It's one of our favorite e-bikes. We also have the Diamondback Hatch 3, which, according to the Diamondback Site, is a bike for all terrains and adventures. It's got grippy tires, easy handling, 21 gear combinations, and hydraulic brakes for great stopping power. Both bikes are perfect for cyclists seeking a little something extra with their adventures.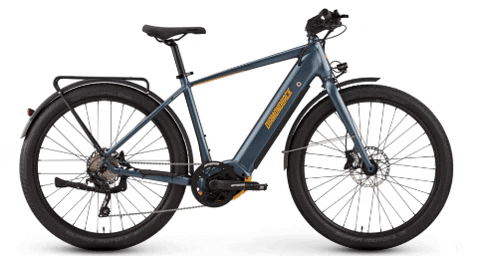 RALEIGH
We also LOVE Raleigh bikes at Bike Shop LA! We frequently carry a variety of different Raleigh models, and you can bet that this summer, we're stocking all of the top 2021 Raleigh models. We frequently carry a mix of hybrid, city, and electric bikes at our store, and our inventory is constantly changing. When you stop by our summer bike sale, our staff will advise you on the best bike for your needs and goals. Some of our favorite Raleigh models include the Raleigh detour, the Retroglide Royale E+ bike, the Talus 2 mountain bike, and more. Whether you're cruising the beach or biking through the mountains this summer, you should be exploring on a Raleigh.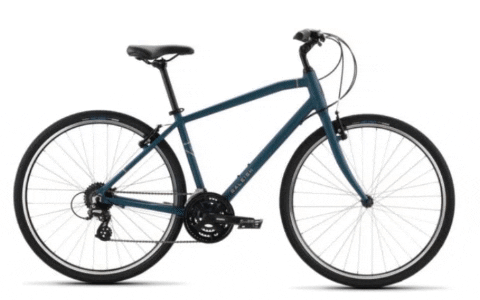 REDLINE
Finally, Bike Shop LA is proud to present our upcoming fleet of Redline bikes, available for demo and for purchase this summer! Redline Bikes have a legacy of superiority and an elite reputation in the BMX field. Redline Bikes are innovative, sleek, and pioneers in the competitive bicycle field. This summer, test ride and purchase your Redline Bike at Bike Shop LA! We can't wait to see you riding in style on a premium Redline Bike. Coming this summer to Bike Shop LA!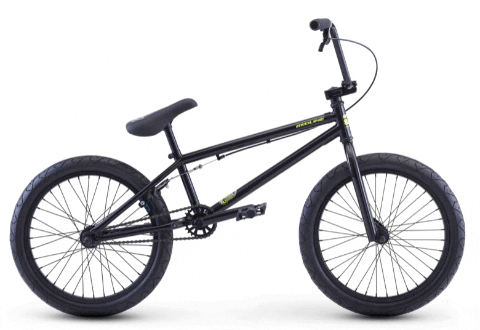 We LOVE hooking you up with sweet bikes at our neighborhood bike shop, and our summerwide bike clearance sale is guaranteed to be a hit- there's a little something for everyone at Bike Shop LA. Our inventory is constantly changing, and supplies are limited- first come first served! Get your new bike at Bike Shop LA today, and stop by our summer sale- it's time for you to hit the road!