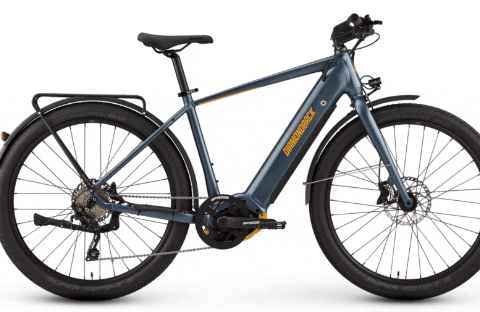 WHAT IS AN E-BIKE?
An electric bike (or e-bike), quite simply, is an electrically powered, pedal assisted bicycle. Bike Shop LA carries a variety of new and used e-bikes to get you around town in style!
ON SALE NOW: NEW GIANT ELECTRIC BIKES!
We're having a huge sale on our NEW e-bikes right now! Stop by today to pick up your electric bike! Get the best deals on bikes in Beverly Hills, West Hollywood, and Los Angeles at Bike Shop LA! Call us at 323-515-0070 to inquire about our current available new and used e-bikes.
PREMIUM ELECTRIC BIKES FOR SALE
GET THE BEST DEALS ON ELECTRIC BIKES AT BIKE SHOP LA!
WHETHER YOU PREFER THE UPTOWN CITY STYLE OR BUMPY BACKROADS, RIDING VERSATILE ELECTRIC BIKES IN LOS ANGELES IS THE THRILL OF A LIFETIME.
Bikes and Hikes LA offers a wide variety of brand new electric bikes for sale. We are open during COVID-19, and all of our e-bikes are available for curbside pickup. Continue reading below to check out a sampling of our NEW E-BIKES FOR SALE:
READ ABOUT OUR USED E-BIKES FOR SALE HERE!
ABOUT OUR USED ELECTRIC BIKES
USED E-BIKES (CURRENTLY OUT OF STOCK*)
*WE FREQUENTLY SELL OUR USED ELECTRIC BIKES. PLEASE GIVE US A CALL AT (

323) 515-0070

TO INQUIRE ABOUT OUR USED E-BIKES.
OUR USED ELECTRIC BIKES ARE PEDAL ASSIST, MEANING THAT AS YOU PEDAL, THE YAMAHA SYNCDRIVE SPORT MOTOR TURNS ON AND GIVES YOU A NICE BOOST. THERE ARE THREE DIFFERENT MODES, AND UNDER IDEAL CONDITIONS, THE BATTERY CAN TAKE A RIDER UP TO 50 MILES ONA. FULL CHARGE. IT TAKES APPROXIMATELY 3.5 HOURS FOR THE BATTERY TO GO FROM 0-100 PERCENT CHARGED.
LEARN MORE ABOUT THESE ELECTRIC BIKES ON THE GIANT WEBSITE, OR STOP IN FOR A VISIT WITH ONE OF OUR MECHANICS AND TAKE ONE OUT FOR A TEST RIDE!
WE ALSO JUST GOT A BUNCH OF NEW KIDS BIKES — CHECK 'EM OUT!
IF BUYING AN ELECTRIC BIKE ISN'T YOUR SPEED, BROWSE OUR TERRIFIC SELECTION OF

LA BIKE RENTALS!